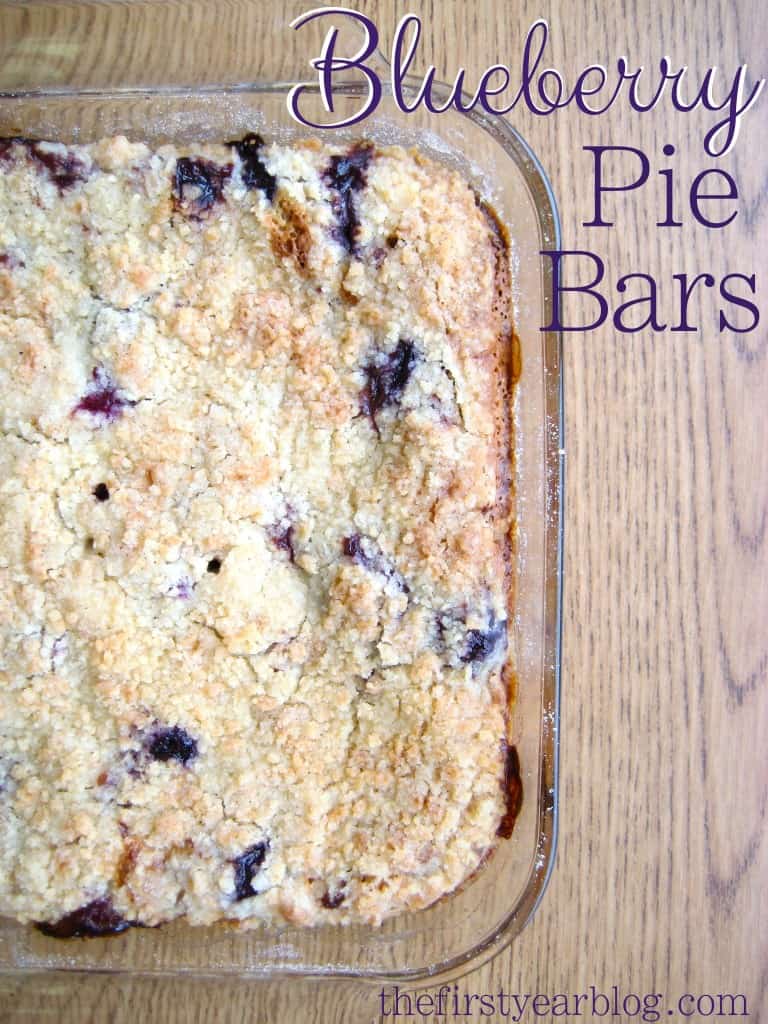 Are you ever in the mood for pie, but you don't have the time? With these blueberry pie bars you get the best of both worlds in a little over an hour!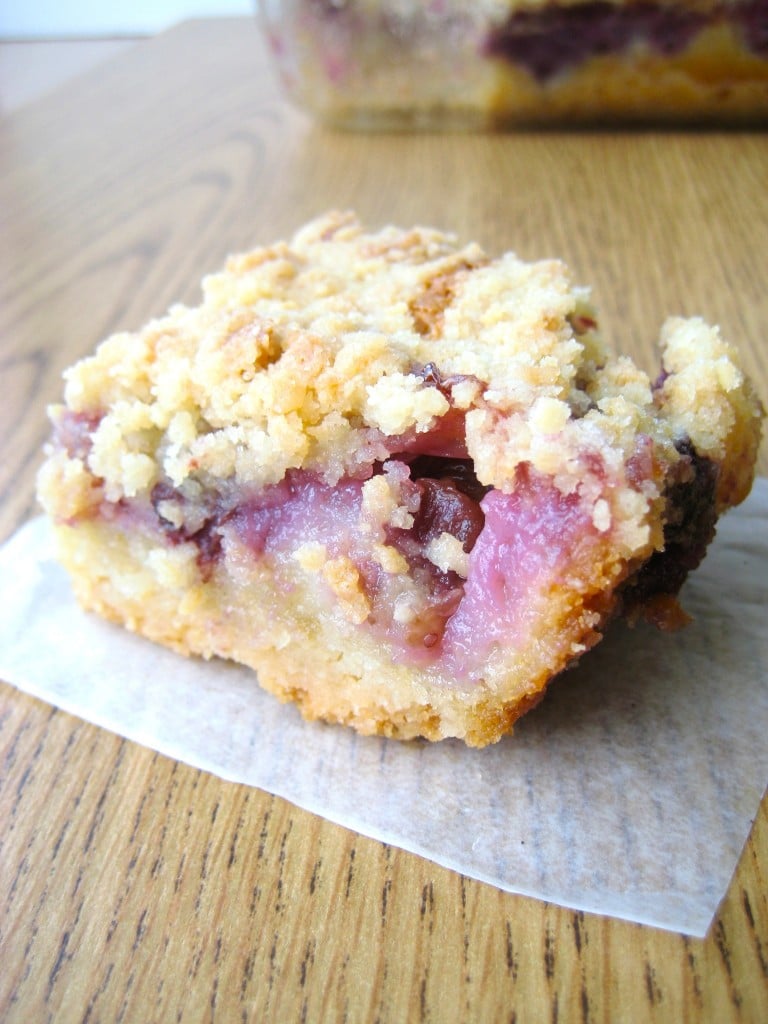 This is the perfect summer dessert because you could use any fresh fruit you have on hand. Or go crazy and make these pie bars with blueberries, strawberries, and raspberries!

Blueberry Pie Bars
Ingredients
Crust and Topping:
1½ cup all purpose flour
¾ cup sugar
⅛ tsp salt
¾ cup butter (1 and ½ sticks), refrigerated
Filling:
2 large eggs
1 cup sugar
½ cup sour cream
¼ cup and 2 tbsp all purpose flour
½ tsp vanilla or almond extract
12 oz fresh blueberries (or desired fresh fruit)
Instructions
Heat oven to 350°F.
Grease an 8x8-inch pan with non stick cooking spray; set aside.
For the crust, combine the flour, sugar, and salt in a food processor.
Cut the butter into ½-inch pieces and add to flour mixture.
Process until the butter is evenly distributed but the mixture is still crumbly (about 30 to 60 seconds).
Reserve 1 and ½ cups of the mixture for the topping; set aside.
Press the remaining mixture into the bottom of the prepared pan.
For the filling, whisk eggs in a large bowl, then add the sugar, sour cream, flour, and vanilla/almond extract.
Gently fold in the blueberries.
Spoon the filling over the crust and sprinkle the reserved topping mixture evenly over the filling.
Bake for 45 to 55 minutes or until top turns golden brown.
Cool 30 minutes before serving.
Recipe adapted from
Life's Simple Measures
.
Press the crust into the pan.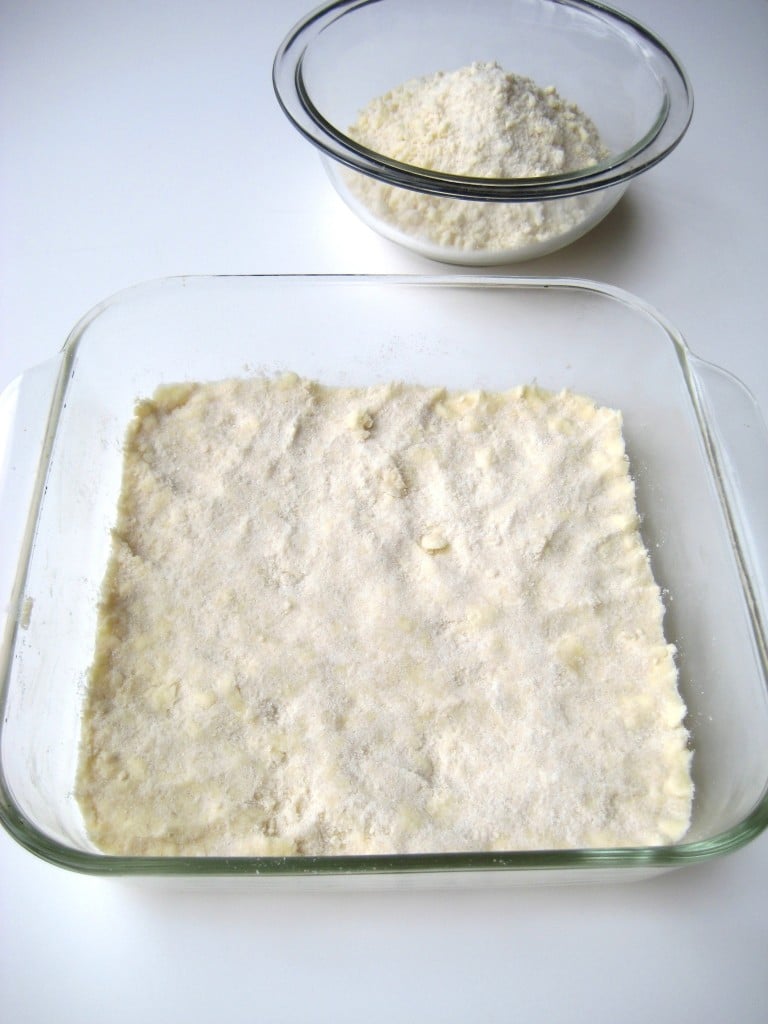 Prep the filling.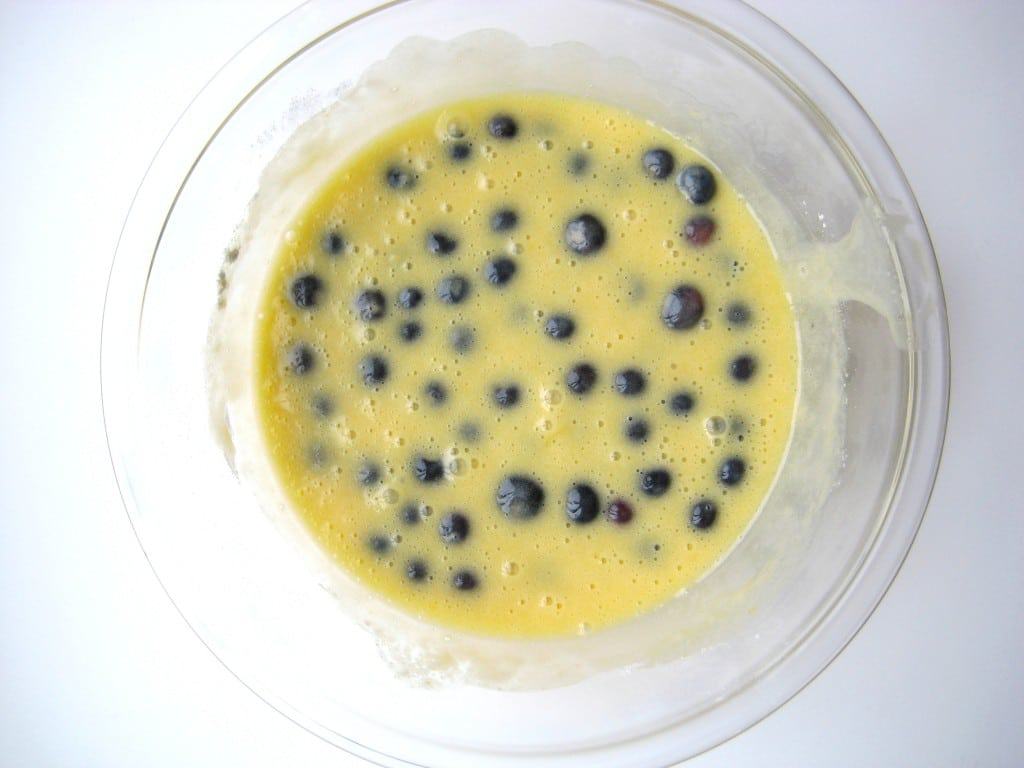 These bars are fantastic, possibly even better than pie! I would totally support you adding a scoop of ice cream to these.
This dessert would be the perfect 4th of July dish, add a little cool whip or vanilla bean ice cream and you have red, white, and blue!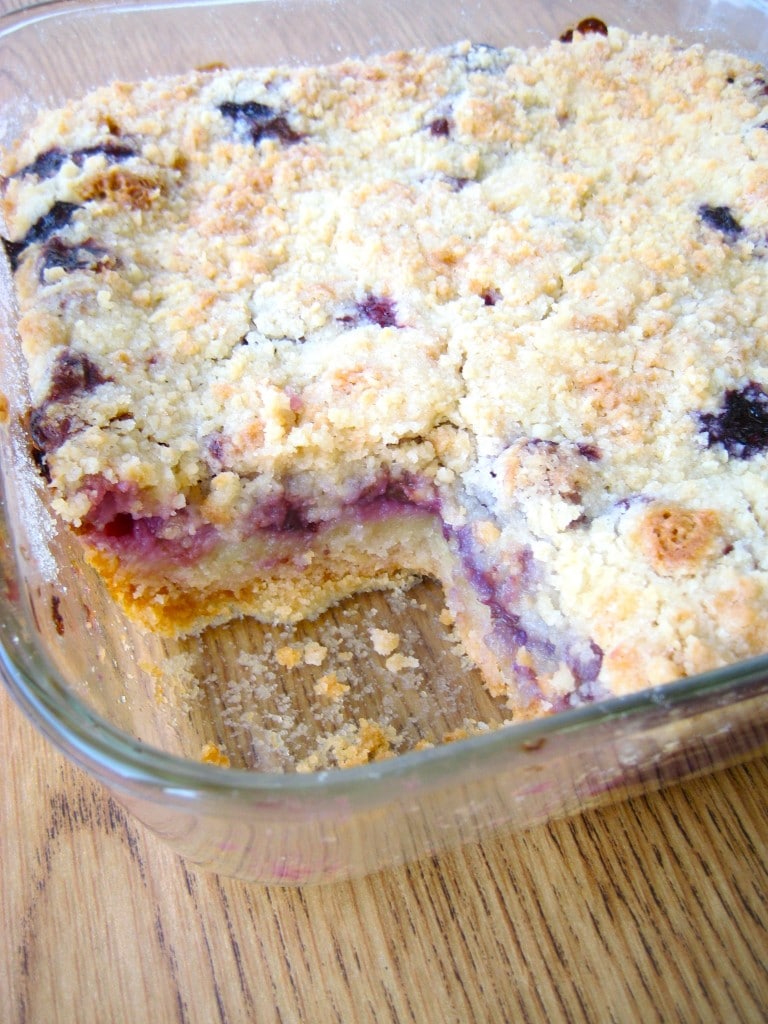 I'll be back next month with something to satisfy your sweet tooth. If you're looking for more recipes, visit me at The First Year Blog.